Visit Cleaf and Richelieu at IWF 2018!
IWF 2018 is fast approaching and both Cleaf and Richelieu want to see you! Curious to see how Cleaf is a game changer in the world of textured panels? Don't hesitate – be sure to visit Booth 562 to view their "Surfaces from the Antipodes" collection and discover what makes Cleaf such an innovative leader in surfaces and solutions for the furniture and interior design industries.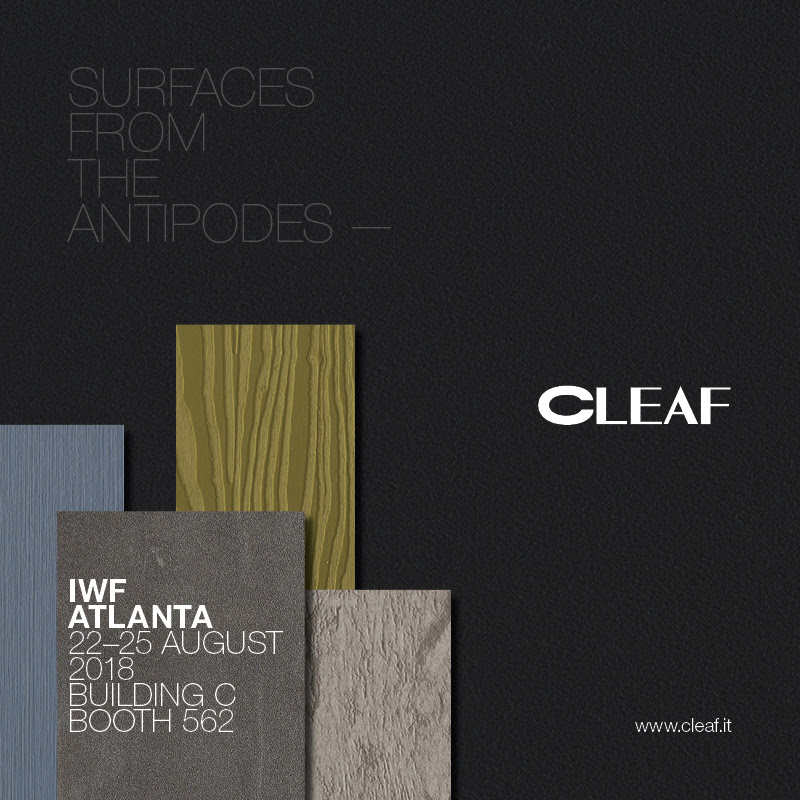 It's Richelieu's 50th anniversary and what better way to celebrate than to explore all of what Richelieu's extensive solutions have to offer! From a stunning line of new decorative hardware to the latest in kitchen and closet accessories, the Richelieu booth (Booth 1604) will feature a multitude of innovative design solutions you won't want to miss!